Custom Yard Signs
Looking for a method on how to get your message across? Our custom yard signs are the perfect choice for you. Each yard sign is made out of corrugated plastic also known as coroplast. Coroplast is a lightweight tough material that works ideally in adverse weather conditions. Custom yard signs are great for political campaigns, real estate, business contractors and special events.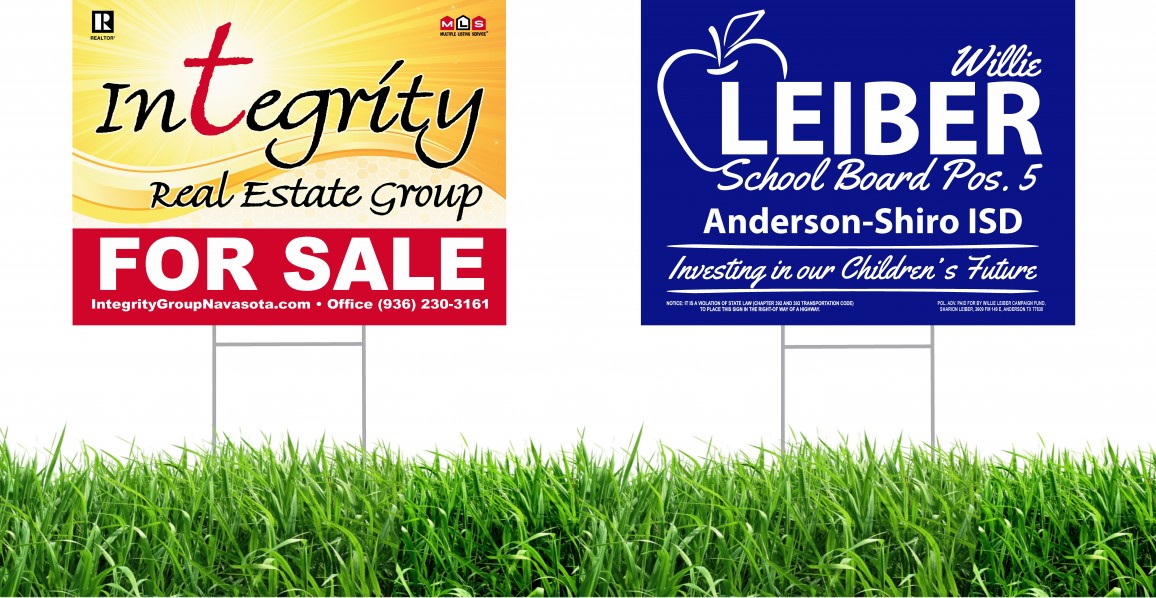 Turn a front lawn into a front page ad with our custom yard signs! These durable outdoor yard signs are made from
corrugated rigid plastic material either rectangle or cut to shape. They are great for supporting your school or groups!