Vinyl Lettering, Custom Vinyl Lettering for trucks, boats, cars, Vinyl lettering decals and logos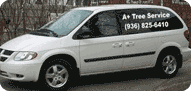 Vinyl Lettering
Custom vinyl lettering for vehicles. Apply our vinyl vehicle lettering to your vehicle. Hundreds of fonts in an size and color. Vinyl lettering design vinyl lettering online Learn more about vehicle lettering.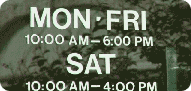 Window and wall Vinyl Lettering
Turn windows into valuable advertising space! Vinyl window lettering lasts longer and looks better than paint. Our vinyl window lettering for logo and store hours. See more vinyl window lettering!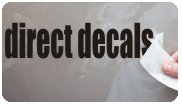 Design Vinyl Lettering Online
Direct Decals allows you to design your own lettering. You choose the font, size and color! Try designing your own vinyl lettering by using our design online tool!
About Vinyl Lettering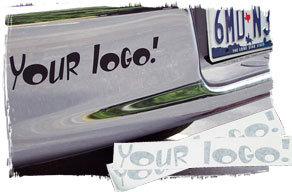 Vinyl lettering is an inexpensive way to advertise your business. Vehicle vinyl lettering is a moving billboard. Custom vinyl letters and graphics for race cars, RV's, boat names, boat registration numbers, boat graphics, vinyl lettering for storefront windows, custom vinyl lettering for doors, trailer graphics, web address vinyl letters vinyl lettering for phone number decals. Vinyl lettering for trailers boats cars, trucks and vans.
Where can Vinyl Lettering be used?
Vinyl Lettering is ready to apply, self-adhesive lettering that can be applied to any smooth surface. Custom Vinyl lettering for windows, storefronts, vinyl lettering on cars, trucks, SUVs, trailers, semis and other vehicles. Vinyl lettering vehicle graphics are great for boats, jet skis and other watercrafts, snowmobiles, race cars vinyl lettering. Vinyl letters appear to be painted on and last 7 to 10 years.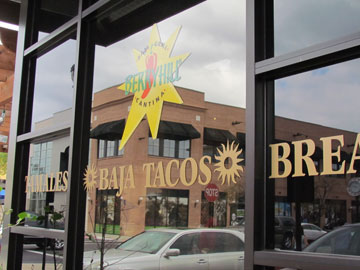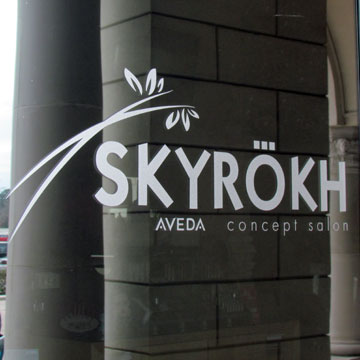 Customize Vinyl Lettering
Custom vinyl lettering, you can design, preview and order vinyl lettering online. Choose vinyl lettering logos and graphics from hundreds of fonts, sizes and colors. Our in-house design team can help you with the design and layout of your lettering free. Design vinyl lettering online.
How is Vinyl Lettering installed?
The vinyl letters are easy to install and can be removed with no damage to the vehicle. Custom vinyl lettering are applied in one piece and come with easy instructions and a practice vinyl decal. Quantity discounts are available. Your vinyl lettering will have a clean cut professional look with perfectly spaced letters. Online Tutorials
Vehicle, wall & Window Vinyl Lettering
Want vinyl lettering for your vehicle? Vehicle lettering is easy to apply. Vinyl lettering for your window wall or floor.