Fleet Vehicle Graphics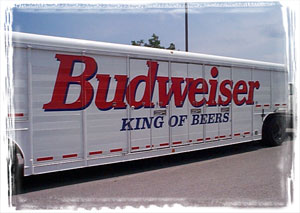 Turn your commercial vehicles into rolling billboards! We can provide commercial vehicle graphics kits for your trucks, vans, delivery vehicles, box trucks, and service vehicles. Because of their mobility, vehicles provide an excellent means of getting your company's name all the attention it deserves.
Our vinyl commercial vehicle graphics are computer generated, printed and cut making replication simple and eliminating the imperfections that come with traditional painting and airbrushing. We can even print full color, photo-quality graphics which generate fantastic results.
Free Design Help
Direct Decal's team of designers can assist you in creating the perfect commercial vehicle graphics kit for your company. Send us your designs or ideas. We'll turn them into vinyl graphics perfect for your commercial vehicles!